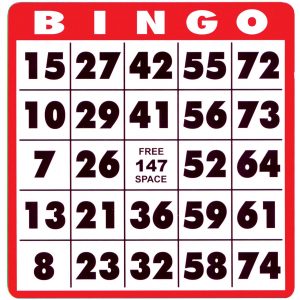 Buying a new house is a little like playing Bingo. Get all the numbers called on your card and you win your prize— a sweet deal on a wonderful home. Miss a number and you'll lose money and regret your home buying experience.
Whether, it's pre-built, semi-custom or fully custom, it's important to know the essentials of buying a new construction. Here are 8 tips that can help you protect yourself and make your home buying process, a rewarding experience.
SET YOUR BUDGET
Decide on how much you can spend, how you will finance your new home and if you're getting a loan, get your pre-approval using the Builder's Lender.
Builders often have in-house mortgage lenders or preferred companies they work with because the builder is assured of your financing progress. These in house-lenders may or may not offer competitive rates and terms. Consider shopping around for alternate lenders like your own bank, a mortgage broker or a wholesale lender that your agent has referred to you so you can have a point of comparison. Do this even though the Builder's lender offer you an incentive for using them.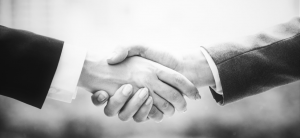 Remember, you need to find someone you can trust and with whom you can feel comfortable doing business with.
JUST LIKE THE MODEL
Model homes are usually beautiful, luxurious and staged. Plenty of times, the Builder uses the most expensive materials and appliances on these model homes. The home that you're about to purchase may not reflect the same fit and finish. Make sure to find out what exactly you'll be getting, which options are available and how much would upgrades cost.
HIRE A GREAT REAL ESTATE AGENT FOR NOTHING
This should actually be your first step. The Builder's agent represents the builder and not you. Your own agent will represent your best interest and has the fiduciary duty to make a full disclosure of the advantages and possible problems of the property. Furthermore, hiring a great real estate agent who specializes in new construction, can give you the ability to negotiate better with the builder.
In most cases, you will need to be accompanied by your real estate agent from the very first time you step into the builder's sales office. Or at least, have your agent's business card in hand and remember to write her name when you register. We have heard of horror stories where buyers do not get to have their own representation because they went on their own and did not register their agent's name.
Most of the time, your agent will be paid by the builder and you pay nothing for your agent's services.
CHECK THE BUILDERS REPUTATION
To protect yourself, do a research on the builder's reputation. You should check if they have customer reviews online and see what their clients have to say. Hopefully there are way more positive reviews than negative ones. Otherwise, it's probably good for you to look elsewhere.
TRY ASKING FOR UPGRADES OR OTHER INCENTIVES INSTEAD
Builders don't like lowering their prices since it might set a precedence and other buyers may expect a similar discount or a lower price. So instead of negotiating for a lower price, consider asking for the builder to pay for upgrades, closing costs or even to buy mortgage points for you at no additional charge.
DON'T SKIP THE INSPECTION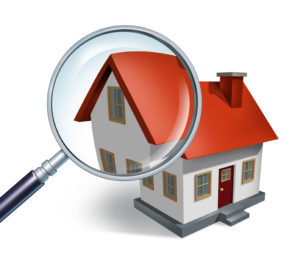 Don't skip getting a home inspection just because the property is brand spanking new. It is very tempting to save a few hundred dollars but it can save you thousands of dollars in the long run. You never know if the new build have their own set of problems.  We had a client discover that their HVAC ductwork was full of water. Thankfully, they opted to get an inspection before they closed on the property.
UNDERSTAND BUILDER WARRANTIES
Most home builders issue new owners a warranty (often called a "limited warranty") on their work, either within the sales contract or as a separate document. Interestingly, such warranties aren't necessarily required by state law, though you'll certainly want to check on the law in your state, and perhaps hire a lawyer for a consultation.
The warranty's maximum term is typically broken up into one-, two-, and ten-year terms, based on the type of needed work. You'll probably get a one-year warranty for labor and materials, two years' protection for mechanical defects (plumbing, electrical, heating, air conditioning, and ventilation systems), and ten years for structural defects. The result is that the best parts of the warranty expire quickly, such as for your carpeting, tiles, paint, and roofing.
If you received a warranty, read it over to determine its length, who's supposed to handle problems (the builder may have bought third-party insurance), and what's covered and excluded. Pay special attention to your own responsibilities — you may have been given a detailed list of maintenance obligations. Ignoring these gives the builder a perfect excuse to deny you protections under the warranty. (NOLO)