Bay Area home sales swooned in June, tumbling to recession levels of a decade ago as buyers grew increasingly weary of sky-high prices and scant choices.¹ Bay Area home sales in June were the lowest for that month in 11 years, falling 13 percent from the previous year, according to the latest data from CoreLogic. Likewise, home sales all over California fell below the 400,000-unit benchmark.
The California Association of Realtors reported today that California home sales perk up in July for first time in more than a year. The lowest mortgage interest rates in nearly three years helped propel California's housing market to its first year-over-year sales gain and highest sales level in 15 months. "Mortgage rates that dipped to the lowest level in nearly three years has helped reduce monthly mortgage payments for the past five consecutive months, giving buyers more purchasing power," said C.A.R. President Jared Martin. "The boost in demand gave the housing market its first yearly gain since April 2018."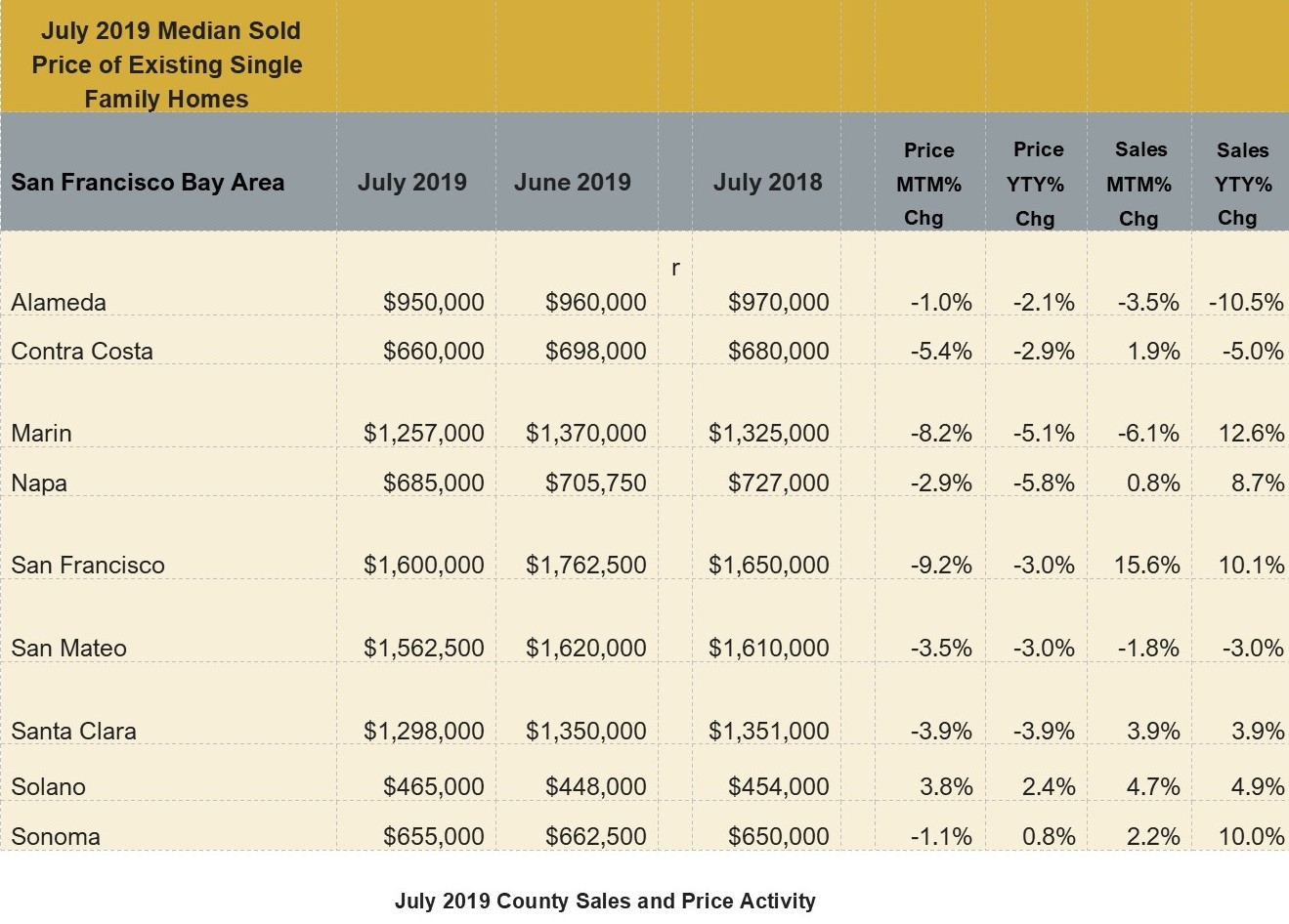 July's sales figure went up 5.6 percent from the 389,730 level in June and higher by 1.1 percent from home sales in July 2018 of 407,030. However, while the increase in home sales may give us Californians hope, "the market will continue to be challenged by an overarching affordability issue, especially in high cost areas such as the Bay Area, which requires a minimum annual income well into the six figures to purchase a home," according to C.A.R. Senior Vice President and Chief Economist Leslie Appleton-Young.
In fact, according to  C.A.R.'s July 2019 resale housing report, the San Francisco Bay Area, Alameda County recorded the largest drop in non-seasonally adjusted sales from a year ago at 10.5 percent, followed by Contra Costa County (-5.0 percent) and San Mateo County (-3.0 percent). On the other hand, Marin, San Francisco and Sonoma counties posted double-digit sales gains from a year ago. Sales in the three remaining counties grew in the single digits.²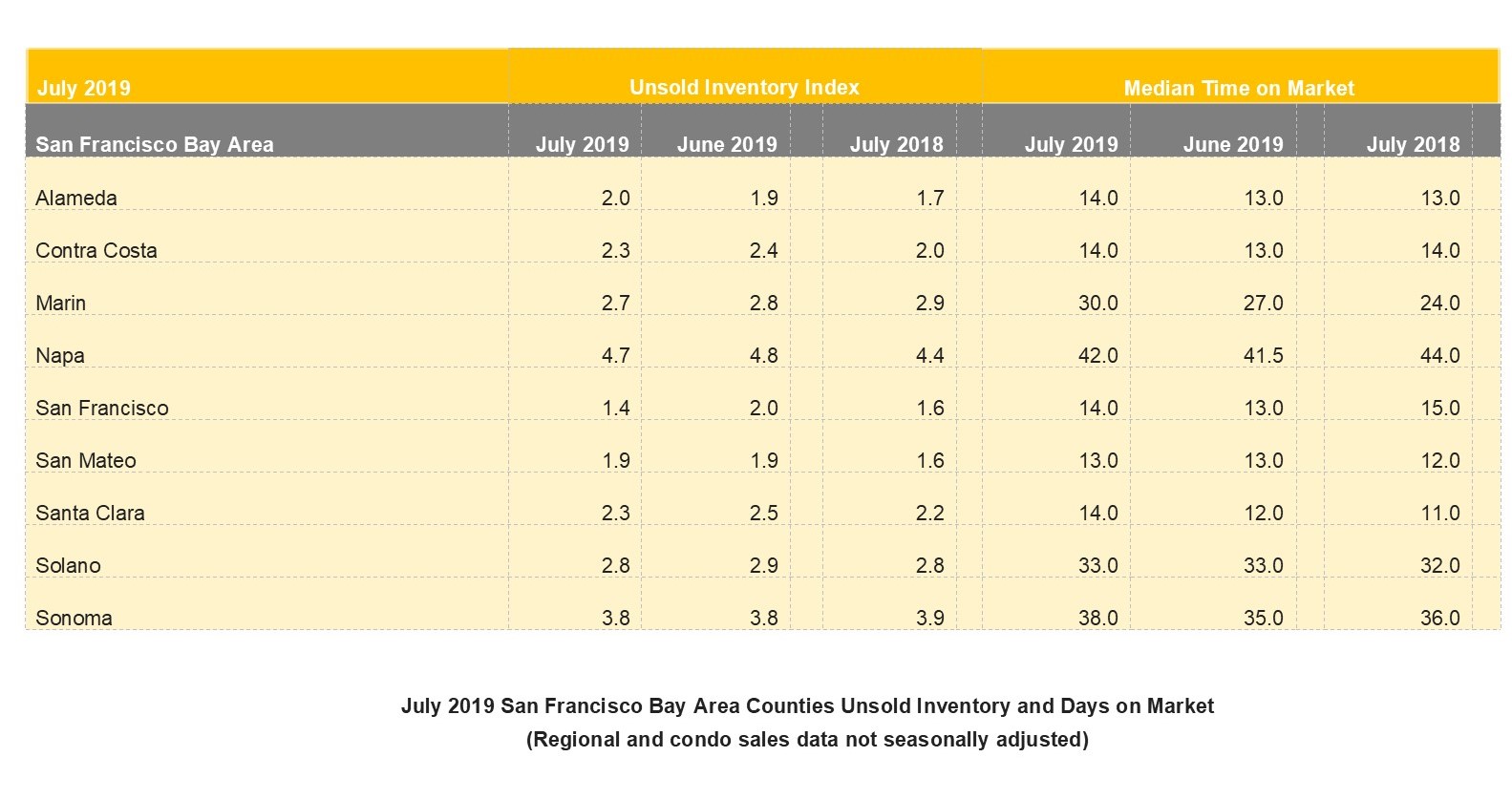 The median number of days it took to sell a home in the Bay Area increased slightly in July. With the way home prices have gone up in the past few years and homes are sold in a blink of an eye, this slowdown is a great time for buyers to consider a home purchase. In a much calmer market, buyers can take a look around and find a place they really love.
[1] Louis Hansend, "Bay Area home sales tumble to recession levels," Mercury News, https://www.mercurynews.com/2019/07/26/bay-area-home-prices-sales-tumble/
[2] "July home sales and price report," C.A.R., https://www.car.org/aboutus/mediacenter/newsreleases/2019releases/july2019sales