A New Beginning
Buying a new home when you're 50+ can leave you with mixed emotions. On the one hand, a new beginning presents a lot of exciting opportunities. On the other, such a big change may overwhelm you with anxiety. We can help outweigh the negative emotions with the positive.
Buying with Confidence
Whether you know exactly what you want or are still sorting through the array of residential options for adults ages 50+, we are here to you understand the best choices available to you. We sit down with you and your loved ones to discuss your needs, wants, and resources then outline a specific plan for you. Our unique experience and training of allows us to find properties, determine appropriate offers, and negotiate purchases on your behalf.
Tapping Into 50+ Expertise
As SRES® designees, we have a deep well of resources that benefit you as an older buyer. A network of home inspectors, movers, attorneys, and CPAs experienced with adult buyers ages 50+ ensures the entire buying process, from purchasing to moving in, goes as smoothly as possible.
27500 La Vida Real, LOS ALTOS HILLS, CA 94022

LOS ALTOS HILLS, CA
12 Baths
5 Beds
View Property

Buy
Home. It's the most important purchase you'll ever make. Learning the process of how to buy a house can be challenging. Let us show you how to make the process of buying a house go smoothly and trouble-free.
Buying a Home

Invest
No Matter what your real estate goals are, we've got exclusive tips and extensive industry knowledge you can immensely benefit from.
Can we help you?

Sell
Thinking of selling a house? Learn the ins and outs of the sales process from start to finish.
Selling a Home
May We Help You?

Contact Us
No Pressures nor Commitments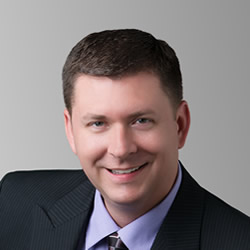 We can help you buy and sell properties, schedule property viewings, help answer questions and more. Feel free to schedule a convenient time to tour properties or chat over the phone!
John Rydquist
Real Estate Sales & investments